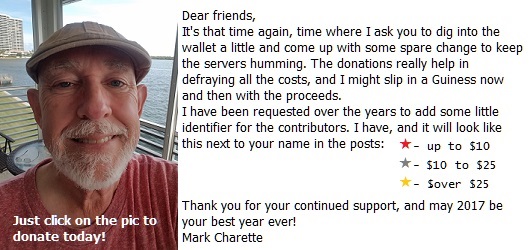 3 Really Great Clarinets on the Market
Author: KenJarczyk ★2017
Date: 2017-04-19 23:17


First is an early '50's Selmer Centered Tone, beautiful and fully restored. Yeah, the real-deal Benny Goodman clarinet! Totally in tune, wonderful sound, sings like a diva! A big-bore Selmer at its best! ($1,000)

I also have a big-bore Leblanc Dynamic H from 1959. This is the model that switched Pete Fountain to Leblanc! Superior intonation, and a sound to kill for! The Dynamic H (designed by Charles Houvenaghel, master acoustician) is a fabulous horn! Fresh overhaul, all cork pads, leather on the bottom 4. ($1,500)

And I have a Selmer Series 10 from 1974, overhauled by the Brannens about 7 years back, still in great shape. (This was my main go-to clarinet for the year and a half that my Buffet was being totally reworked back to its 1969 magnificence) This is a totally gig-ready mostly legit horn. Plays wonderfully. ($1,000)

Ken Jarczyk
Woodwind Guy
Clarinets, Saxophones and I own several Flutes.


Reply To Message
The Clarinet Pages
is sponsored by: