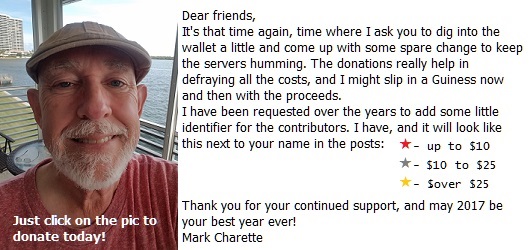 FS: Ridenour Lyrique 925E Bass Clarinet
Author: fromsfca
Date: 2017-04-17 22:55

Tom Ridenour's personal design for the bass. A little about Tom, in 1989 he was hired by G. Leblanc Corp. in Wisconsin as Manager of the Woodwind Co. While at Leblanc Tom redesigned the mouthpiece line, and set the acoustical designs for the Leblanc Opus, Concerto, Esprit, and Infinite clarinets. Tom spent time each year working at the Noblet factory in France, as well as testing and refining the French clarinets that were processed and distributed in North America. During his tenure at Leblanc Tom also traveled extensively, lecturing and giving master classes on the clarinet at countless schools and universities, and virtually every major music convention in North America.

Here's a link to the description of the clarinet: http://www.ridenourclarinetproducts....-clarinet.html

I've owned it for a year, playing it professionally in a couple of B'Way shows. You cannot match this clarinet for the price; the tone, intonation, response and playability are first rate. There are numerous reviews on the 'net, here's one: http://woodwindwonderland.blogspot.c...rd-rubber.html

I found it a very easy instrument to play and the only bass selling for under $5K with a double pitch pipe.....which to me is a requirement.

Pics: https://app.box.com/s/8nqt6p5n9vdrr5p3hlkl62twi2wd5km4

Condition is excellent. I replaced the (crap) stock case with a ProPac case, filled it with black foam, to keep the instrument from sliding around; basses already go out of adjustment too easily.

Asking $1,650 for horn: $1,750 with the Ridenour Artist mouthpiece included....buyer to pay shipping and PayPal fees.


Reply To Message
The Clarinet Pages
is sponsored by: