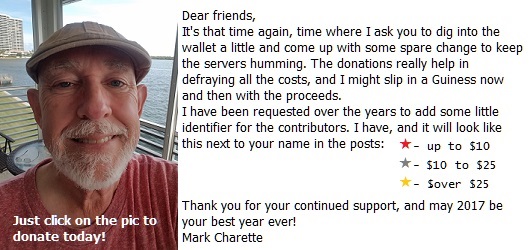 Lomax Varibore Mouthpiece
Author: RBlack
Date: 2017-04-16 07:55
Attachment: lomax1.JPG (712k)
Attachment: lomax2.JPG (780k)
Attachment: lomax3.JPG (775k)
Attachment: lomax4.JPG (730k)
Attachment: LomaxInstructions.png (147k)

I have an interesting and somewhat rare mouthpiece for sale here. It is an older Lomax Symphonie, which is an intermediate model. It is also one of his "Varibore" models, which means there is a screw going into the bore, which can be moved in and out. If you are interested, I have an email from Mike Lomax, explaining the concept behind it. Basically, the idea is that changing the screw changes the resistance of the mouthpiece, which could be useful for suiting reeds or venues.
It is a quite closed and long facing, and I used relatively stiff reeds while I was using it.
I bought it a few years ago, and it served me well, getting me into university as a performance major. However, I have since moved on to a different style of mouthpiece that suits me better.
Feel free to send me a message at robinrileyblack@gmail.com if you have any questions.
I am asking $115 USD shipped within the continental US. If you are buying from within Canada, I can give you a better price for shipping.


Reply To Message
The Clarinet Pages
is sponsored by: