Re: Leblanc symphonie clarinets
Author: C2thew
Date: 2006-11-22 21:44

Review of the leblanc symphonie clarinet Series IV

What was said about older leblanc clarinets rings true. In relation to the c.b., classic, dynamic, and symphonie series, leblanc's clarinets were aimed for intonation purposes and are very different in relation to modern clarinets today. Modern clarinets have achieved an easier and free-er sound with less resistance which has been the case between older and newer (specifically) leblanc clarinets. That said, here's the review of the leblanc symphonie

disclaimer: i'm a semi-pro clarinet player with half a years worth of private lessons.

-Key plating: nickle silver
-The springs are gold as a tribute to leblancs professional clarinet line.
-Seperate posts for the Eb key, instead of having one long screw for the C and Eb/G# its seperately mounted to avoid post bending.
-bore size 14.81
-66 mm barrel
-Inline jump key system (in my opinion, this was the best jump trill key system design due to the fact that the trill keys are lower then modern keywork)

What does it need to improve????
A crystal mouthpiece to remedy its resistant nature
A reverse taper barrel to enhance projection

The clarinet plays remarkably in tune. The barrel supplied is a good length, but in my opinion, should have be supplied with a 67mm barrel as the symphonie did run a tad sharp after it was warmed up. barrel spacers solved that problem. Keywork does not feel "cozy" as a selmer clarinet, but it holds its own with its intonation.

The tuning on this instrument is excellent, and can blend very well. The clarinet is very in tune in the clarion and altimisso register, and as others have noted before, thrives in this upper range. It does run a hair sharp in the lower clarion register most notably A and G, but low E is in tune. Who woulda thought?

This clarinet is by no means as loud as modern clarinets. Using reeds as an analogy, this clarinet feels like a vandoren 4 to the degree of resistance or listening to a clarinet with a thin curtain in front of it. The curtain analogy best fits the projection quality of the clarinet as you really cannot overblow this clarinet. The dense wood dampens the sound so it sounds smooth instead of robust and offending.

Stock mouthpiece plays ok, probably could be refaced to better match the intonation, but it feels like a selmer B* The rubber in the mouthpiece is of good quality.

Someone once said that the symphonie is almost the = to the r 13. I too will agree with them, however buffet simply made better clarinets at the time in regards to color, and ease of projection.

I've heard statements of the symphonie being comparable to a modern day opus, where upon i will claim that it is definitely NOT, as Leblanc finally put the color of a buffet r 13 into the opus, thus making the opus the crowning achievement of leblanc's line and probably the most desirable clarinet to own/perform classical studies.

Symphonie = intonation buffet = warmth and color opus = combination of color and intonation

In conclusion, the symphonie does have a superficial tone in a sense that the inherent resistance reduces the projection in the clarinet. My clarinet teacher constantly presses me to fill the sound, but the resistance is tough to overcome. The probable solution is to replace the barrel with a reverse taper. All in all, for a clarinet that sells between 250-650, this is a very good deal. Granted there are other professional clarinets out there, the leblanc symphonie will teach a clarinet player control and accuracy.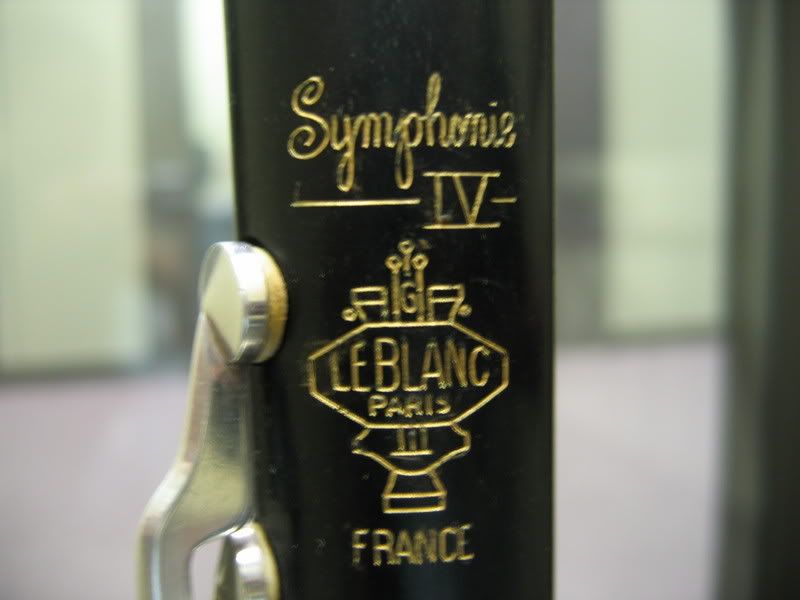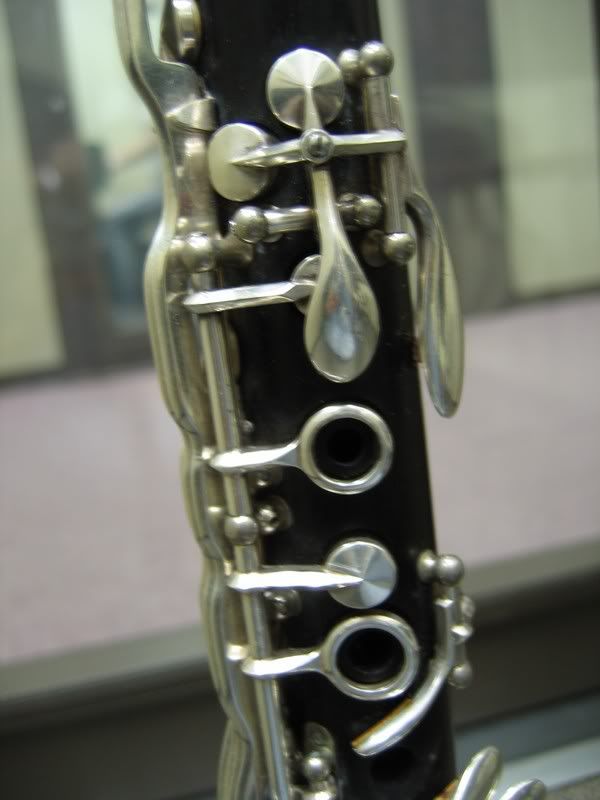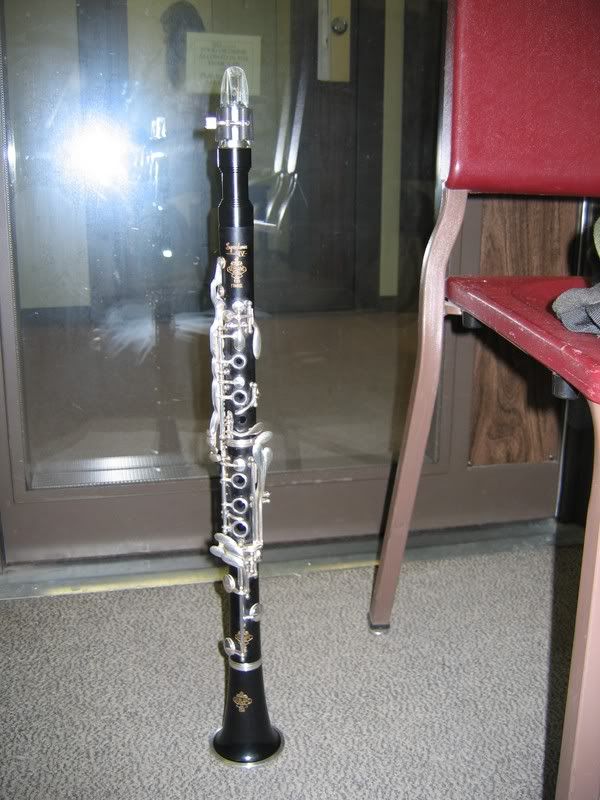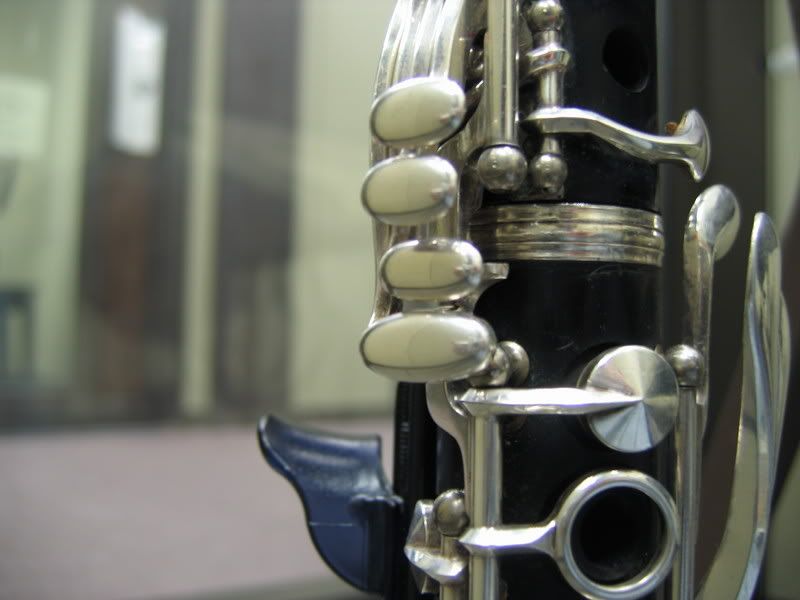 Our inventions are wont to be pretty toys, which distract our attention from serious things. they are but improved means to an unimproved end, an end which was already but too easy to arrive as railroads lead to Boston to New York
-Walden; Henry Thoreau

Post Edited (2006-11-22 21:49)


C2thew
2006-09-22 19:29
DressedToKill
2006-09-22 19:45
robertgh
2006-09-22 22:32
Vytas
2006-09-22 21:11
Nathaniel
2006-10-09 01:28
jmberch
2006-09-22 21:45
Dee
2006-09-22 23:05
Vytas
2006-09-23 00:51
Larian
2013-06-11 20:01
C2thew
2006-09-23 01:09
Dee
2006-09-23 22:57
Bill
2006-09-24 13:14
super20dan
2006-09-26 00:07
Vytas
2006-10-09 01:39
Nathaniel
2006-10-09 20:37
Bill
2006-10-09 02:15
C2thew
2006-10-09 06:09
Nathaniel
2006-10-09 20:41
J B Lansing
2006-10-09 22:03
C2thew
2006-10-10 00:03
EuGeneSee
2006-10-24 02:49
J B Lansing
2006-10-25 15:07
EuGeneSee
2006-10-25 15:34
C2thew
2006-10-09 07:00

| | |
| --- | --- |
| | Re: Leblanc symphonie clarinets new |

C2thew
2006-11-22 21:44
NOLA Ken
2019-12-03 07:46
robertgh
2006-10-09 15:41
Vytas
2006-10-10 01:18
Koo Young Chung
2009-06-19 23:31
Dee
2006-10-13 22:31
bill28099
2006-10-14 15:28
packrat
2006-10-14 20:39
chazman
2006-10-14 20:38
C2thew
2006-10-24 03:16
Brenda Siewert
2006-10-24 03:52
BobD
2006-10-25 09:24
Tony Beck
2006-10-25 12:31
EuGeneSee
2006-10-25 12:54
Vytas
2006-11-22 23:44
C2thew
2006-11-23 00:29
Gwyn Grayson
2009-02-01 18:46
Ken Mills
2009-02-02 17:04
Wes
2009-02-02 17:33
Brenda Siewert
2009-02-02 20:59
Chris2787
2013-02-26 09:21
jbunnin
2013-03-09 02:01
mcaswell
2013-03-13 18:26
Chris2787
2013-03-10 19:39
Bill
2019-12-04 04:02
Mojo
2019-12-04 18:19